Guru Angad Dev (1504-1552)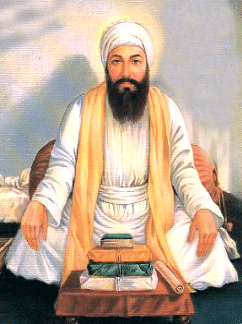 Guru Angad Dev (1504-1552)
Compiled the biography of Guru Nanak Dev, known as the Janam Sakhi.

Introduced Gurmukhi script and encouraged people to learn Punjabi.

There are 63 hymns from Guru Angad Dev included in Guru Granth Sahib.

Started a school at Khadur Sahib to teach children through Gurmukhi alphabet.

Compiled the hymns of Guru Nanak Dev and spread his teachings.